In anticipation of major religious holidays, Caviar jewelers unveiled new iPhone 13 Pro-based customizations celebrating the world's religions: Christianity, Islam, and Judaism.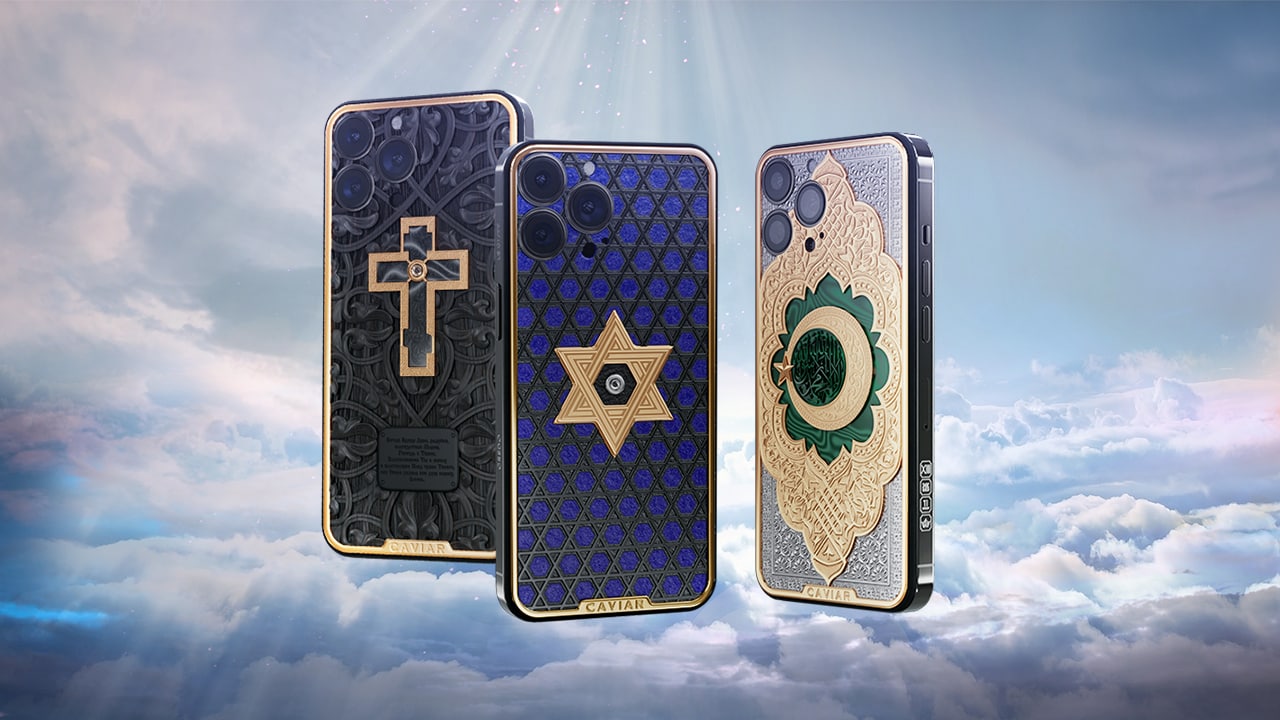 April is an important month for all believers. Christians celebrate Easter, Jews celebrate Passover, and Muslims celebrate the beginning of Ramadan. To honor these religious milestones, Caviar created new designs as part of its Credo collection.
The design created in honor of Islam is called Shahadah. It is a luxurious smartphone in green-gold, decorated with 24-carat gold, islimi and girih patterns used in the decoration of Mecca, Damascus, and Medina. The central detail of the composition is the engraved symbol of Islam, the Shahadah, delicately inscribed in the circumference of the crescent moon. The symbol reads, "There is no God but Allah, and Muhammad is his Messenger."
The Judaism-themed design is called Mogen David. The back side of the smartphone is made of durable black titanium and blue composite stone. The center of the composition is the Star of David made of jewelry alloy and 24-karat gold. A miniature jar of earth from Jerusalem embedded in the case makes the model especially valuable. This detail allows you to feel an immediate connection with the Promised Land, no matter where in the world you are.
A model called Ave Maria was created in honor of Christianity. The back cover of the smartphone is made of a unique material - an oak tree that is more than 2000 years old. This tree witnessed the events described in The Bible. The wooden panel is decorated with exquisite carved patterns, and a metal plaque with an engraved "Ave Mary" prayer. A unique piece of the design is a small jar with a piece of cloth consecrated on the belt of the Blessed Virgin Mary in Vatopedi Monastery on the Holy Mount Athos.
The price for the new designs in the Caviar Credo collection starts at US$ 6,000.