Caviar, a brand specializing in premium smartphone modifications and high-end accessories, released an exciting and provocative KINKY collection dedicated to St. Valentine's Day. Designs of the new line reflect the most secret and hidden aspects of love, wild fantasies, and secret passions.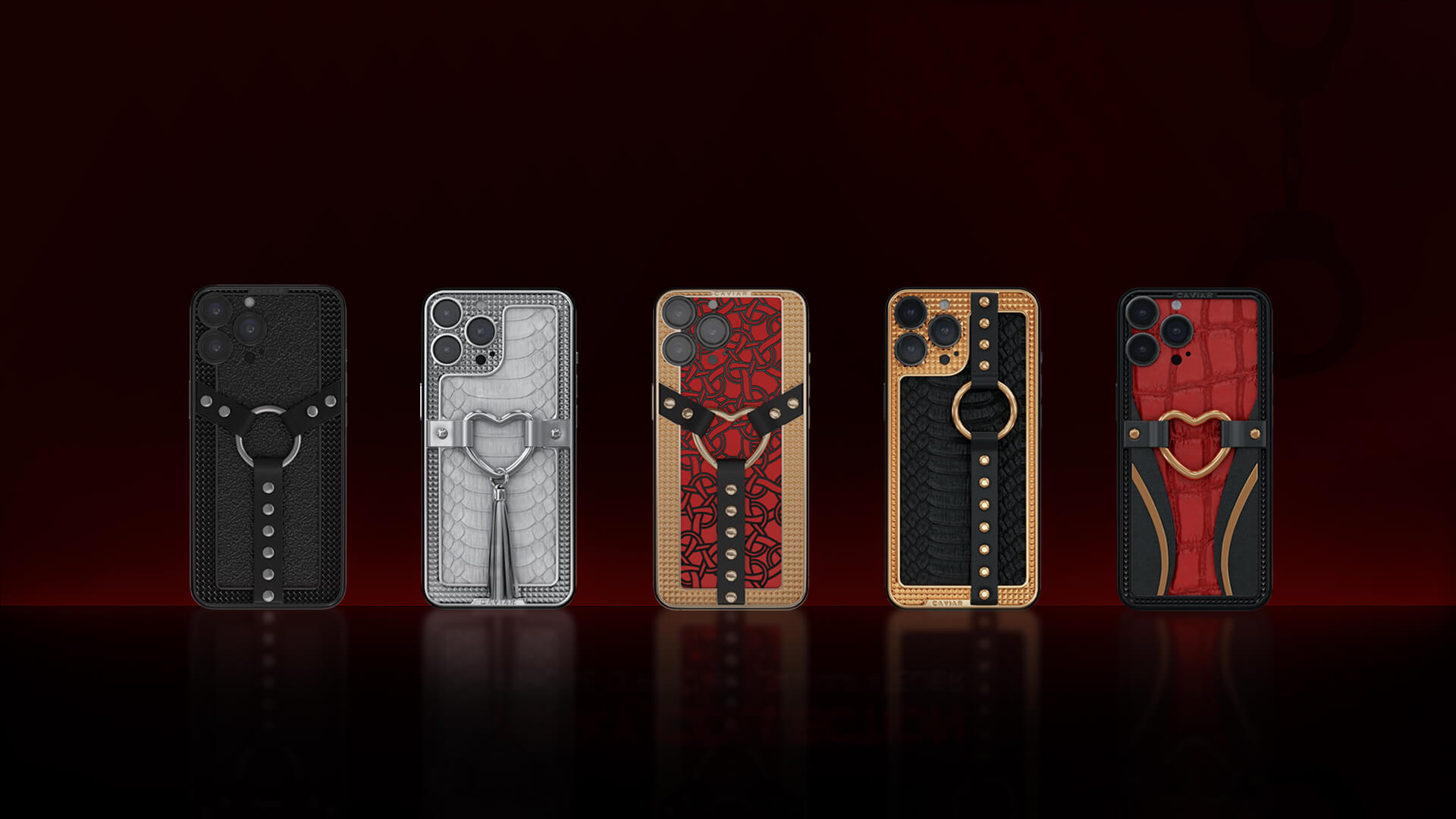 The collection includes five smartphones, each symbolizing those aspects of love, which only the most caring and trusting partners know about.
Satisfaction - the back panel of this alluring model is decorated with a golden heart, which is firmly held in place by three thin straps of calfskin with studs. The languishing look is completed by the red and black embossed lace ornament of the body.
Seduction - delicate and seductive, this design perfectly embodies the phrase "still waters run deep…" Its soft and light body, covered with rare white python leather, is adorned with a titanium heart with a playful leather tassel on the end.
Passion - the very embodiment of passion, such a combination of red and black cannot but provoke very peculiar thoughts. Alligator leather and a golden heart on the leather straps will be the perfect complement to the temperamental and provocative image of its owner.
Dominant - the first smartphone couple in the collection. The golden ring on the two leather straps will serve as a good hint that the owner of this smartphone likes to be dominant not only in business.
Dutiful - the second smartphone of the "spicy" couple. The silver ring on three studded calfskin straps and black titanium case create a perfect image, which will suit everyone who likes to give up control and fully trust their partner.
The cost of smartphones in the collection starts from 6450 USD
The most expensive model will be available for 24 000 USD