Caviar – an international luxury smartphone and accessory brand - releases the first collection based on the iPhone 14 Pro. It is dedicated to one of the most luxurious delicacies in the world - black and gold caviar. The most expensive models in the collection will cost up to US$22,000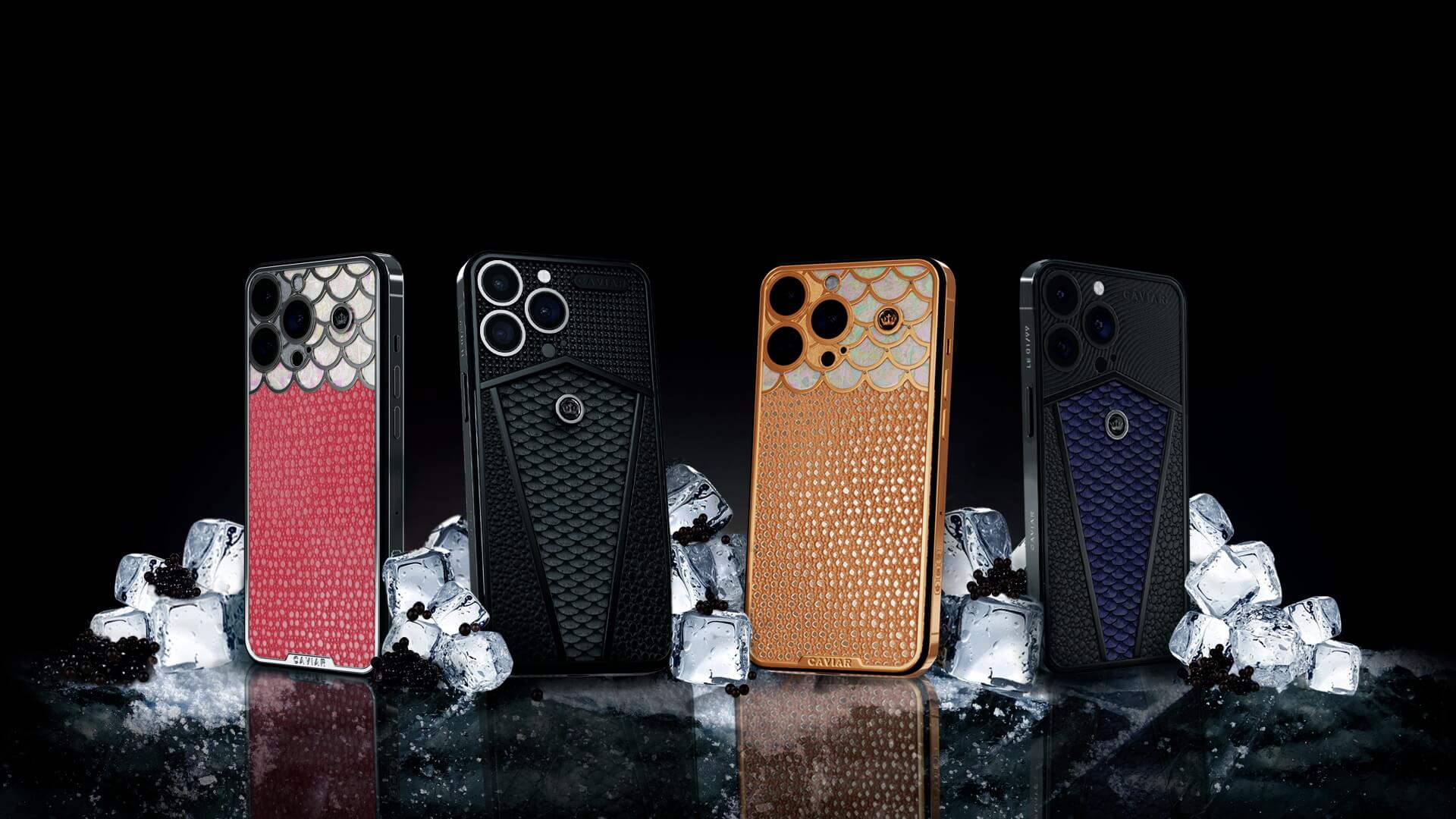 The name and theme of the first collection based on the iPhone 14 Pro echoes the name of the brand. The exterior of the models is dedicated to the classic combination of a premium delicacy with elite alcohol.
The new Caviar collection features four models. All the custom designs are made with the most luxurious and high-tech materials. Two darker models are dedicated to the combination of black caviar and vodka, two lighter models represent black caviar with champagne.
The modifications also use a very exotic material - stingray leather. Its texture resembles the look of caviar. In addition, the look of caviar in the more rugged models is imitated in titanium with laser engraving. The more elegant models use mother-of-pearl and diamond inlay to embody the champagne bubbles in the glass.
Champagne Gold Crystal - the most expensive model in the collection will cost up to US$22,000. About the same price is a kilogram of the famous golden caviar of albino beluga that inspired this design.
"We created this collection so that every time you pick up your smartphone, you will be reminded of the stunning combination of black caviar and champagne or good vodka," Caviar representatives commented.
Pre-orders for the Caviar iPhone 14 Pro collection are available now. For those who do not like to wait, the brand offers these designs based on the iPhone 13 Pro.